Home
Welcome to ASLMS 2021, the 40th Annual Conference of the American Society for Laser Medicine and Surgery, Inc.!
ASLMS is in its fifth decade as a world leader in promoting excellence in patient care by advancing biomedical application of lasers and energy-based technologies. If you work with medical lasers and other energy-based devices in a clinical, research, educational or manufacturing capacity and are committed to continuously improving patient care, this conference is for you!

---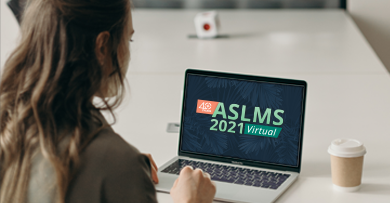 LIVE CONFERENCE: MAY 15-16, 2021
ON-DEMAND CONTENT AVAILABLE UNTIL: JULY 15, 2021
REGISTRATION IS CLOSED

The virtual conference is now closed. Thank you to all ASLMS 2021 attendees! Stay tuned for more information on ASLMS 2022, to be held April 27 - 30 in San Diego, California.
---